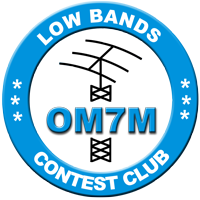 Our partnership secondary school (gymnasium) has been organized presentation evening for public. During this evening our youngster operators Jakub (13) and Lukas (19) has been working on 80m SSB and made 23 QSO mostly with OM, OK and DL hams.
QSL via OM3PA.
SK:
Naša partnerská stredná škola (Gymnázium Partizánske) organizovala v piatok 17. 2. pre verejnosť prezentačný večer. Počas neho pracovali naši mladí operátori Jakub (13 rokov) a Lukáš (19 rokov) v pásme 80m a spolu nadviazali 23 QSO zo stanicami OM, OK a DL.
Záujemci o QSL via OM3PA.