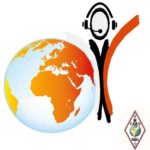 December opäť patril mladým, začínajúcim operátorom.
Last month of the year radio waves belongs to young operator up to 25 years in the International activities YOTA – Youngsters on the Air. Our club members Youngsters did not miss it again. Under the supervision of Peter OM3PA made Miloš OM4AHA and Luke (no lic. yet). They worked mainly 40 meters SSB and made 250 QSO. Other QSO were made from OM5ZW Lubo's QTH Banovce n. Bebravou, where Adam OM4AKA worked and made some RTTY contacts mainly on 20m.
SK:
Posledný mesiac v roku patria rádiové vlny aj mladým operátorom do 25 rokov v rámci medzinárodnej aktivity YOTA – Youngsters on the Air. Naší začínajúci operátori v ňom opäť nechýbali. Pod dohľadom Petra OM3PA urobili Miloš OM4AHA a Lukáš (no lic.) viac ako 250 QSOs. Pracovali najmä na 40m SSB. Niekoľko ďalších spojení pridal z Bánoviec Adam OM4AKA, ktorý pracoval RTTY.