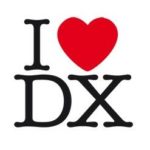 Už ako malý chlapec som si predstavoval, aké to je vysielať z druhej strany zemegule. Rozhodnutie splniť si tento dávny sen a cestovať do južného Pacifiku definitívne padlo v máji 2015, keď som si zarezervoval a zaplatil letenky na ostrov Tuvalu (T2).
EN version is below.
Tuvalu patrí medzi ostrovné štáty v Tichom oceáne a leží presne na priamke medzi Austráliou a Havajskými ostrovmi. Ostrovy boli objavované Európanmi a od roku 1892 si ich osvojili Briti a pomenovali na Lagúnové ostrovy. Spolu s Gilberovými ostrovmi (dnešné Kiribati) tvorili jeden protektorát. Po referende z roku 1975 sa odtrhli od Gilbertových ostrovov a od roku 1978 tvoria samostatný štát. Tuvalu je po Vatikáne druhý najmenší samostatný štát čo sa týka počtu obyvateľov. Oficiálnym jazykom je Tuvalčina, ale britské impérium tu zanechalo svoje stopy a druhým oficiálnym jazykom je angličtina.
Tuvalu tvorí osem stojacich ostrovov, pričom až 50% ľudí žije na ostrove Fongafale v meste Funafuti. Vzdialenosť ostatných vzdialených ostrovov je od 100 do 400km. Všetky ostrovy sú ohrozené stúpaním morskej hladiny, keďže najvyššia nadmorská výška je 5 m. Tuvalčania postupom času emigrujú do okolitých štátov najmä Fiji, Tonga, Samoa a Nový Zéland. Pôda na Tuvalu je chudobná na živiny, a tak miestne obyvateľstvo je silne závislé na importe z okolitých krajín, najmä z Austrálie. Obyvatelia sa živia hlavne rybolovom, na ostrove sú stromy banánovníka a kokosu. Miestnou menou je austrálsky dolár a len pre ilustráciu pivo stojí 3 AUD, večera 10 AUD a noc v hoteli 130 AUD.
Expedícia pozostávala z 2-členného tímu, Stana LZ1GC, ako skúseného cestovateľa do týchto oblastí, a mojej maličkosti. Hosťujúcim operátorom počas expedície bol John KK7L. Moja cesta začala vo Viedni 21.9., keď som absolvoval prvý let do Frankurtu a kde sme sa stretli so Stanom. Krátke zoznámenie so Stanom a Emilom DL8JJ, váženie a triedenie materiálu potrebného na expedíciu bola hlavná činnosť na Frankfurtskom letisku. Bavím sa na Stanovej ľadvinke, ktorá váži 10kg, hi. Vysvetľuje mi, že takáto ľadvinka sa v Európe ani nedá kúpiť a kúpil ju v Japonsku. Samozrejmosťou je Stanov kabát plný filtrov, pastičky Bencher a kadejakých zdrojov. Jeho taška na notebook váži taktiež 10 kg, nakoľko obsahuje rádio so zdrojom. Pripadám si ako amatér, keď moja taška na notebook pojme sotva 3 kg. Zato cestujem do pacifiku s jednými bermudami a jediným tričkom, tak ako mi bolo prikázané…hi. Kedže nadváha presahovala naše plány, bolo treba nechať zopár vecí u Emila, ktorý nám robil podporu v DL. Nakoniec sme cestovali asi so 120 kg materiálu (antény, 2xPA, 2xTCVR…), pričom cena za každé kilo nadváhy bola pomerne vysoká.
Prvý spoločný let bol do Kórei (Soul), kde sme strávili príjemných 6 hodín v prítomnosti Avesa DS2AGH, ktorý nás vyzdvihol z letiska a zaviedol nás na jeho QTH. Bolo príjemné dať si sprchu, kávu a trochu zrelaxovať po takmer 10-hodinovom lete. Další dlhý let bol pred nami ponad celý Pacifik a 23.9 sme pristávame v Nadi 3D2. Další transfer nasledoval až na druhý deň, takže noc strávená v hoteli bola príjemným vykúpením od nekonečného cestovania. Ráno budíček 3:30 a znova na letisko. Tentokrát presun v rámci ostrova (45min let) do hlavného mesta Suva. Zo Suvy sa lieta do väčšiny juho-pacifických ostrovov, ako aj na Tuvalu. Lety zo Suvy sú prevažne malými typmi lietadiel ATR 42-600 a 72-600. Taktiež sa odtiaľto lieta na 3D2/R, 5W, T32, KH6, H44…
Let do Funafuti s Fiji Airways trval približne 3,5 hodiny, pričom sme pristávali do "príjemných" 35°C. Na letisku nás vítal dav domorodcov, ktorý, ako je zvykom, vítajú každé lietadlo. Pravidelná linka lieta dvakrát do týždna z Fiji. Ostrov je rozdelený na lagúnovú stranu (nádherná lagúna tvorená koralovými útesmi) a oceánsku príbojovú stranu. Vlny na tejto strane dosahujú aj 3 metre a nie je doporučené sa tu kúpať. Všetka batožina dorazila v poriadku a tak  po krátkom relaxe na jedinom hoteli na ostrove (Vaiaku Lagi Hotel) a letmom občerstvení sme mohli konečne začať stavať antény. Ako prvý sme postavili exponenciálny vertikál (40-10m) priamo pri hoteli, pričom zopár radiálov smerovalo do vody. Priestoru pre antény bolo vskutku málo a to nám komplikovalo situáciu pre stavbu dalších antén. Vertikál pre dolné bandy sme museli postaviť priamo na pláži asi 60 m od hotela. Radiály taktiež smerovali do vody, no ako sa neskôr ukázalo, nebolo to úplne šťastné riešenie. Rozdiel medzi odlivom a prílivom v Tichom oceáne bol niekedy aj 2m, čo pri prílive a prudkom vlnobití poškodzovalo vertikál. Po niekoľkých dňoch prevádzky sme museli opravovať prispôsobovací člen k vertikálu, kedže morská voda, napriek patričnému krytiu boxu IP65, sa dostala do vnútra. Morský príboj nám tiež trhal radiály k vertikálu, čo ovplyvňovalo impedanciu antény a museli sme to niekoľkokrát opravovať. Ako RX anténu sme použivaly EWE. Rádio setup bol nasledovný: K3 + ACOM 1011 s Microkeyerom MK2 a TS 480SAT + ACOM 600S s Microkeyerom MK2
Tak ako sme sľúbili, sme aj začali. Prevádzka začala 24.9.2015, 05:44 UTC mohutným pile-upom na 30m a prvým spojením so ZL2IFB. Za prvých 8 dní neklesol denný počet spojení pod 2000. Snažili sme sa o paralelnú prevádzku hlavne v noci a počas východu a západu slnka, kedy sme sa zameriavali na okná pre EU. Cez deň sme mali v prevádzke väčšinou jednu stanicu, kedže podmienky na EU boli dosť mizerné, a tak sme dávali priestor JA, čiastočne západnému pobrežiu USA. Stan preferoval prevádzku cez deň, ja som pracoval hlavne v noci a venoval sa prevádzke na dolných bandoch. Po týždni sa Stan zaľúbil do RTTY prevádzky, kedže prevádzka s Microkeyerom tento mód značne zjednodušovala. Po čase sa smial, že budú na nás komenty typu, že sme RTTY expedícia., Urobili sme celkovo 5.000 RTTY QSO. Podmienky na spodných pásmach počas prvých dní prevádzky boli solídne a tešili sme sa s každého QSO na 80 / 160m. Obrovskou výhodou bol fakt, že dolné bandy neindikovali žiadne priemyselné rušenie, ani žiaden šum a tak uskutočniť 16.000 km vzdialené spojenia na 80m nebolo žiaden problém. Na jednej strane nás výsledok na 80m príjemne prekvapil, na druhej strane 160m bola tak trochu sklamaním, pretože podmienky šírenia nám neumožnili pracovať s veľkým počtom EU staníc. 93 QSO z EU na 160m oproti 910 QSO s EU na 80m je tak trochu nepomer, ale nekonečné CQ na 160m neprinášali  plody ovocia. V tom čase prebiehala expedícia Angličanov so vzdialeného Niue E6GG, ktorých sme občas počúvali pri východe Slnka a na 160m sa taktiež pre EU doslova "trápili". Napriek tomu NA na 160m,80m chodili veľmi pekne a 449(160m)/878(80m) QSO hovorí za všetko.
Každý deň sme sa snažili updatovať logy na portál clublog.org, aby sme sa čo najviac vyhli duplicitným spojeniam. Internet na ostrove bol distribuovaný prostredníctvom satelitného internetu pomocou WiFi signálu, avšak cena za 1 MB bola dosť vysoká. Stan dostával denne niekoľko desiatok emailov, no nebolo možné na všetky odpovedať. Išlo o žiadosti o skedy a informácie, ako a kde nás bolo počuť.
| | | | | | | | | |
| --- | --- | --- | --- | --- | --- | --- | --- | --- |
| Band | AF | AN | AS | EU | NA | OC | SA | Totals |
| 160 | 1 | 0 | 493 | 93 | 449 | 35 | 2 | 1.073 |
| 80 | 3 | 0 | 1.056 | 916 | 878 | 92 | 15 | 2.960 |
| 60 | 0 | 0 | 0 | 4 | 20 | 1 | 0 | 25 |
| 40 | 11 | 1 | 1.963 | 1.527 | 577 | 132 | 22 | 4.233 |
| 30 | 14 | 1 | 1.269 | 1.585 | 360 | 94 | 25 | 3.348 |
| 20 | 24 | 1 | 1.853 | 2.194 | 1.028 | 221 | 173 | 5.494 |
| 17 | 12 | 0 | 2.212 | 2.468 | 1.538 | 171 | 65 | 6.466 |
| 15 | 6 | 1 | 2.903 | 1.278 | 1.539 | 177 | 146 | 6.050 |
| 12 | 0 | 0 | 2.340 | 600 | 419 | 85 | 31 | 3.475 |
| 10 | 2 | 0 | 1.694 | 190 | 206 | 65 | 27 | 2.184 |
| Total | 73 | 4 | 15.783 | 10.855 | 7.014 | 1.073 | 506 | 35.308 |
| Total % | 0.2% | 0.0% | 44.7% | 30.7% | 19.9% | 3.0% | 1.4% | |
V stredu 30.9. sa k nám ako hosťujúci člen expedície pripojil John KK7L, ktorý nám pomohol hlavne s SSB a RTTY prevádzkou. John  priniesol TS 590S spolu s Crank IR vertikálom, ktorý sme postavili vedľa tanečného parketu hotela. Pri stavbe vertikálu domáci nechápavo krútili hlavami, ale našťastie sa prejavila ich mierumilovná povaha a nič neriešili. John sa neskôr venoval aj osvete rádioamatérstva na ostrove a miestnej komunite nadšencov robil rôzne prednášky, prezentácie a ukazoval spôsoby prevádzky. Trochu mi to pripomínalo letný tábor mladých rádioamatérov.
John s nami pobudol týždeň a za jeho prítomnosti sme podnikli krátky výlet po ostrove na najobľúbenejšom dopravnom prostriedku na ostrove – motorke. Ostrov Fongafale sa dal prejsť za pár minút, nakoľko vzdialenosť medzi cípmi ostrova bola len niekoľko kilometrov. Zastavili sme sa u miestnych obyvateľov a nakukli do ich príbytkov. Naozaj k šťastiu im nič nechýba (žiadne TV, telefóny, kreditné karty, autá, nič). Vedia sa radovať naozaj z maličkostí, ktoré im každodenný život prináša. Nádherný ostrov, tyrkysovo modrá voda a tristo slnečných dní v roku sú toho dôkazom. Rodiny sú pomerne početné (3-4 deti) a zgrupujú sa v školách, v kostoloch a verejných priestranstvách. Veľa sa rozprávajú, jedia, tancujú a užívajú si život… nie ako my Európania.
Prvého októbra Tuvalčania oslavujú deň nezávislosti, deň keď sa odtrhli od Britského Commonwealthu a tak na ostrove prepukla upratovacia mánia. Upratovalo a natieralo sa takmer všetko a trochu mi to pripomínalo časy minulé, keď sme čakali súdružskú delegáciu. Pravdou je, že ostrov navštívil prezident Kiribati T32 a pobudol v tom istom hotely ako my celé 4 dni. Ochranke prezidenta bolo dosť divné, že sme každé ráno o tretej vybiehali s čelovkami na hlave prepínať vertikál, ale po čase asi usúdili, že pre prezidenta nepredstavujeme žiadnu hrozbu. Každého obyvateľa hotela pozvali na veľkú slávnosť pri príležitosti samostatnosti. Jedlo a pilo sa až do samého rána, až som skoro zabudol, že sme na expedícii.
Zaujímavosťou na ostrove je pristávacia dráha pre malé typy lietadiel. Veľké lietadlá tu nemajú šancu pristáť, nakoľko letisková runway je dlhá len 1,3 km. Pristanú tu malé vrtuľové lietadla, ktoré pojmú max. do 60 cestujúcich. Pristávacia dráha nie je oplotená a tak runway je využívaná ako miestna komunikácia. Bežne sa tu miestni obyvatelia prehánajú na motorkách, hrajú americký futbal a využívajú ju ako dopravnú komunikáciu. Pred pristátím lietadla sa rozozvučia sirény, ktoré oznamujú pristátie lietadla. Vtedy je dobré upratať sa, kolízia s lietadlom by s najväčšou pravdepodobnosťou dopadla tragicky. Ľudia z Fiji majú s toho srandu, že je to asi jediná neoplotená pristávacia dráha na svete.
Dni plynuli ako voda a spojenia v logu pribúdali. Postupom času sa schyľovalo ku koncu môjho pobytu na Tuvalu. Stan zostával na ostrove ešte týždeň, keďže jeho letenky boli zakúpené ešte pred mojím rozhodnutím pridať sa k nemu do tímu. Bolo treba pobaliť jeden celý setup, antény a hlavne urobiť zopár foto, keďže počas prevádzky sme veľa fotiek neurobili. Fotíme sa tesne pred odletom lietadla. V deň môjho odletu nás chytil silný dážď a let na Fiji bol sprevádzaný silnými turbulenciami. Stan mi neskôr spomínal, že do Pacifiku v ten deň prišla silná búrka a poškodila oba vertikály. Noc strávená na Fiji bola veľmi príjemná a konečne som sa cítil ako v civilizácii. Pizza, cola a dezert mi pripadali ako gurmánske jedlá. Po rybacích hodoch toto bola pozitívna zmena. Nasledujúci deň ma čakal let do Soulu. Napriek dlhému letu som strávil príjemný let v spoločnosti mladého Fijiana, ktorý cestoval na letiskových požiarnikov do Soulu. V Kórei ma čakal na letisku Aves DS2AGH. Aves ako správny hostiteľ ma neskôr zobral s jeho kolegom na typickú Kórejskú večeru. Kuchár nám prinášal všelijaké dobroty, ale vyzeralo to ako naše feferóny zmiešané s mletým mäsom. Keď som sa spýtal, či to nebude moc štipľavé, odpoveď bola: Mierne. Mierne, ale pre nás Európanov znamenala feferóny s tým najsilnejším kapsaicínom. Veľmi sa bavili na mojom výraze tváre pri konzumácii tohto jedla, ale dal som to. To čo nasledovalo sa nehodí písať v tomto článku…hi. Po noci strávenej v Avesovom shacku ma čakala posledná cesta do Frankfurtu. 450-miestny Boeing 747-8 "Jumbo" nás čakal na letisku v Soule. Tento 4-motorový, 200-tonový kolos je schopný uniesť do vzduchu 440 ton. Lietadlo bolo úplne plné a mal som pocit, že to pilot neodlepí od zeme. Naozaj veľký zážitok a takmer žiadné turbulencie. Po pristání na Frankfurtskom letisku ma čakal posledný krátky let do Viedne. Nekonečné bezpečnostné kontroly sa končia a ja ako Robinson Crusoe pristávam na Viedenskom letisku a veľmi sa teším na moju rodinu, ktorá ma čaká v hale.
Na záver chcem poďakovať všetkým, ktorý prispeli k zdárnemu priebehu expedície, všetkým sponzorom ako aj mojej rodine, u ktorej som mal plnú podporu. Všetkým OK/OM vďaka za spojenia a QSL budú distribuované cez buro.
---
EN version
Within twenty days, beginning from SEP 24th, 2015 till OCT 14th, 2015, after 8 months long hardworking preparation, Stan (LZ1GC) and Lubo (OM5ZW) executed T2GC DXpedition on Tuvalu Island! The announcement and the preparation period for this expedition matched and stayed under the shadow of the announcement and preparation for three other long awaited DXpeditions as TX3X (Chesterfield Is.), K5P (Palmira & Jarvis Is.), VP8STI & VP8SGI (South Sandwich Is and South Georgia Is).
The idea about possible expedition to Tuvalu Island in 2015 came to my mind during the C21GC DXpedition back in 2014. I am 58 and I know that when somebody wants something too much, it becomes a reality! In the beginning I thought to make it alone, but Lubo (OM5ZW) called me to say he is keen on making bigger expedition together. I agreed, having in mind two operators means more time on the radio, more QSOs and more fun for the HAMs worldwide. Now, I can say he is excellent operator!
Based on the previous DXpeditions experience, I made solid Internet research about Tuvalu Island! I wrote e-mail with some questions to Clive (GM3POI) – member of T2GM 2013 team. He kindly gave me details about accommodation, local noise level and main power. Since Vaiaku Lagi Hotel was the only hotel in Funafuti, I decided to make a reservation there. I saw some photos of the hotel uploaded in Internet. Although the hotel was oceanfront, it looked like there was not enough room for sufficient antenna farm. I was a bit afraid about that, having in mind we intended to install two wide-band, prism-shaped verticals (40m to 10m inc. WARC) and one combined 80m/160m GP.
The essential part of DXpedition planning actually was the travel planning to Tuvalu and back. It took about ten days to specify the route – Frankfurt, Germany – Seoul, South Korea – Nadi, Fiji – Suva, Fiji – Funafuti, Tuvalu. Regardless of possible customs problems in Fiji (I already have bad experience with them) I decided to use this route.  Once the trip was organized, I contacted with Mr. Atufenua Maui – Acting Director ICT, who was person in charge for license issuing, and send him all required documents in order to receive T2 license.  Mr. Maui replied quickly, informing me that all about the documents is fine and we can get the license immediately after our arrival and payment. I am amazed and surprised at the quick reaction of Tuvalu authorities' administration.
We reserved a room in Vaiaku Lagi Hotel easily with a clause we can change it in case of inconvenient exposure.
The most important things were already organized, so Lubo (OM5ZW) and I arranged a meeting at Frankfurt airport on SEP 21st, 2015 just 2 hours before our flight to Seoul, South Korea.
Technical preparation took up much of the preparation months. I built the two wide-band verticals and tested 80m/160m vertical. More than 700m wires were cut out, soldered and transformed into antennas and radials. It was difficult, having in mind I did not have too much spare time. Sometimes, I did not have day off at work!
In April 2015 I was invited to introduce a brief presentation related to my previous DXpedition as C21GC on Norwegian HAM meeting. I remember that most of the questions were related to the technical preparation. They were amazed how I've managed to prepare alone everything necessary for DXpedition like this! I answered I have used only my spare time for that! For instance, today I make 2 radials, tomorrow another two radials and so…
It was important to provide sufficient equipment for this expedition. Lubo provided one Elekraft K3, kindly endowed by OM3JW, two microHAM interfaces and WIN test software. I received a brand new Kenwood TS-480SAT provided by Ted (LZ3CB)! Thanks a lot, Ted! The two amplifiers were kindly provided by ACOM Ltd. I like ACOM! I feel so calm with ACOM amplifiers regardless of the location I am all over the world! We purchased telescopic fiberglass poles for our antennas with a discount from Spiderbeam!
Due to our financial shortage, it was very important to find sponsors! Frankly speaking, it was the most unpleasant part of the organization! I requested 33 clubs all over the World for sponsorship, but only few of them replied – GDXF, EUDXF, SDXF, LA DX Group, GM DX Group, CDXC (U.K.), Clipperton DX Club, Oklahoma DX Association, Araucaria DX Group (Mr. Oms – PY5EG)! Thank you so much, guys! Many clubs answered us and explained why they are not able to help us! Thanks also, guys! We do understand that some organizations have exact rules and requirements about giving sponsorship. However, I cannot understand these guys, who even didn't reply us! Probably they really demonstrate lordliness and have dual standards. Never mind!!!
Finally, step by step we fully completed the preparation for this DX-pedition. It took long time!
On SEP 19th , 2015 at 18:30 local Emil DL8JJ and his family met me at Frankfurt airport. We had a dinner and take a rest. On the next day we relaxed and checked the weight of my baggage. On SEP 21st Lubo and I met each other at the airport. We had voluminous check in baggage – two large double boxed amplifiers and one long box with three Spider fiberglass poles. The transceivers and most of the technical equipment like power supplies, cables, filters, and about 120m coax cable were placed in small notebook bags and carry-on luggage. I remember when custom servant asked us about Spider fiberglass poles, we explained that we are fisherman and we're going for fishing in the Pacific ocean ( hi )! Later on, when the customs checked our carry-on luggage, we were already radio amateurs on the way for expedition ( hi )!  It was really funny, because we carried connectors, cables and even radials in our pockets ( hi ). Finally, we checked in smoothly and later on we already were flying to Seoul with Korean Air.
On SEP 22nd ,2015 at 13:05 local, after almost 11 hour flight we arrived at Incheon airport, Seoul. There was an emotional meeting with Aves Kang (DS2AGH). I am impressed by this man. To meet us he had left his business for several hours. We had to wait six hours for our next flight to Fiji. Aves Kang and his partner give us a ride to DS2AGH station located in one of Aves' factories. Talking about amateur radio, the time was running quickly and it was time for our next flight.  Sending us, Aves told that he will be waiting us when we return back. Thank you, Aves Kang. You are a true friend!
In a few minutes, we already were flying to Fiji. We were faced with another 11 hours long flight. Lubo and I were talking about the upcoming expedition during the entire flight and we had very surprising meeting with Kazu (JA8ECS). He joined us after he had heard our conversation. It is amazing! How small is the world! Kazu was traveling to visit Antoine 3D2AG and he intended to be active as 3D2YJ.
On SEP 23rd ,2015 at 08:45 local we arrived at Nadi airport and Kazu wished us success. We hoped to meet him on the air. On SEP 25th ,2015 we worked Kazu on 20m SSB! The radio is really amazing!!!
Our next flight to Funafuti, Tuvalu was on the next day – SEP 24th ,2015 at 6:30 local time. In accordance with the Fiji Airways requirements we had to be at check-in desk three hours in advance.  We stayed overnight at local hotel and at 3:15 we were at the airport again. We flew to Suva, Fiji and after that to Funafuti. On SEP 24th ,2015 at 12:30 local time we finally arrived to our end point. Passed through the customs smoothly and immediately moved to our hotel which is located very close to the airport. We found appropriate room, faced to the ocean. Lubo started to set-up the equipment; I decided to go to the governmental building located near by the hotel.  I met Mr. Atu at his office. I received the license for T2GC and requested him for 60m approval. Getting the license were very impressive moment for me! Two days later we received annex to our license for 60m activity.
Returning to the hotel Lubo and me started to install the antennas. Unfortunately, there wasn't enough place for all antennas. A dose of radials were into the ocean. We had a local assistant – the son of T2TK joined us. This day was tough! It was 40 degrees Celsius. Around 4 p.m. local time, we started to set the first working place – K3 + ACOM 1011. After the equipment testing and antenna SWR, at 5:44 p.m. local (5.44 a.m. GMT) Lubo started CQ on 30m. Our first contact was with Gary – ZL2IFB. In a few minutes Lubo already was under big pile-up!  After few hours on the radio Lubo was impressed by the antenna capabilities. I said, I have solid experience with this antenna on DX-peditions and I have never had any failures! While Lubo was working on the radio I unpacked the rest of the equipment and started to set the second radio up (TS-480SAT + ACOM 600S). In an hour I managed to set the equipment up, but unfortunately we had only one antenna. During the night we split up the time on the radio. On the next day morning, I left Lubo running on the radio and started to prepare 80m/160m vertical. Later on the antenna was ready to be installed and together with Lubo raised the low bands vertical. After the tuning the result was pretty good – SWR 1,3:1 on 80m and 1:1 on 160m. We continued to work with the first antenna, waiting for the sunset and low bands opening. Due to lack of enough place, we weren't able to install the third antenna. That was the reason to use the second set-up only on the low bands! From SEP 25th ,2015 to OCT 7th ,2015 we worked on the both radios. Due to business engagements Lubo had to travel back to Slovakia on OCT 8th ,2015. We already had 29000 QSOs. I send Lubo at the airport and he said me that it will be difficult for me alone! I promised him I will do my best to make at least 35000 contacts. Thanks a lot Lubo! You are great operator!
Returning back from the airport I kept on working on RTTY that day… I am enjoying RTTY! The rate was good, about 100 QSOs/h. I worked on all bands CW, SSB and RTTY the last week with good rates. 3 days before the end of the expedition, a big cyclone hit us on the Island! There was heavy rain, strong wind and mountain ocean waves. On the next day all my antennas have been broken! Having in mind that many HAMs are listening for me, I decided to recover the antennas although I was totally exhausted.
One of supporting rope of 160m vertical was broken, the radials were also broken… Fortunately, I had radials from the third antenna. In spite of the strong winds and waves, I managed to recover all antennas for 2 hours. Absolutely wet, I returned to the hotel room, where I found out that all antennas work well.  I was worn out and decided to take a rest for several hours.  Four hours later, I was on the radio again! The antennas worked well, the rate was good! A day before the end of the expedition, I took to pieces the low band antenna. The last night I worked and during the short breaks I prepared my baggage. Actually, I was still active 6 hours before leaving the Island. I logged my last contact at 16:58 GMT (04:58 local) on OCT 14th ,2015.
I would like to tell a bit about locals… I think local people are very warm-hearted, temperamental and smiling! They are happy! They rejoice at the simple things…   I am impressed by these people!
On OCT 15th ,2015 at 12:30 local I took-off with flight FJ-280 of Fiji Airways. I was faced again to long flights back to Europe with five hops.  On OCT 20th ,2015 I finally returned back home in Bulgaria! Thanks again to Emil – DL8JJ and his family, Aves Kang – DS2AGH for their hospitality! I am so grateful for the time I've spent with them!!! I appreciate your efforts, guys!
Lubo and I traveled more than 35000 kilometers round trip. It was very tiresome journey!
T2GC completed the operation with 35308 QSOs on all HF bands CW, SSB and RTTY, having in mind the propagations in the beginning of October were very poor. We are satisfied by the end state of this operation! Nothing compares with the joy of well done job! We are glad to give you All Time New One and a New Band Slots. You can see all statistics of CLUBLOG as following.
Unfortunately, we didn't have as much fundsand technical resources as some major expeditions, but now, writing this article, four months after the end of T2GC, I can proudly say that Lubo and me did good job. We did our best and I can even say we worked as four persons! GDXF announced T2GC as MEGA DXpedition with its 35308 QSOs on all HF bands and which is recognition for us! We are very grateful to the boards of GDXF, SDXF, EUDXF, LA DX GROUP, GM DX GROUP, CDXC / U. K. /, OKLAHOMA DX ASSOCIATION, CLIPPERTON DX CLUB, ARAUCARIA DX GROUP (personally to Mr. Oms PY2EG), for their understanding and financial support! Many thanks also to all clubs and their members for the support!
Our thanks personally to Jan – DG2AT, Kip – W6SZN, Toshi – JG1UKW, Franz – DJ9ZB, Jan – DJ8NK, Hans – SM6CVX, Rudy – OM3PC, Miro – OM5RW, Mike – S58N, Victor – LZ3NN, Ivan – LZ1IK and all others sponsors who sponsored us in advance and after the expedition. We are glad and thankful that we had been fostered by more than 70 individual sponsors which indicated the high interest to the upcoming DX-pedition. This enforced us additionally, in order to deal with all challenges during the preparation and when we were on the terrain! We felt, we are not alone! There were many HAMs all over the world, behind us!
Special thanks to ACOM Ltd. for their technical support with ACOM 600S & ACOM 1011!
Special thanks to Emil – LZ3HI (GOLD PRINT SERVICE), for the fast printing of QSL cards and the perfect Webpage design of  www.c21gc.com
Special thanks to Emil – DL8JJ and his xyl Verjy – DL9JJ as well as to Aves Kang – DS2AGH for their hospitality! Thanks guys that you again spent a lot of your precious time, to meet us and send towards Tuvalu and back. That's amazing!
Thanks guys for your patience and contacts! See you soon on the air from H44GC & H40GC!
73! T2GC Team
Stan,LZ1GC &  Lubo, OM5ZW.